Holiday Baking for Family and Friends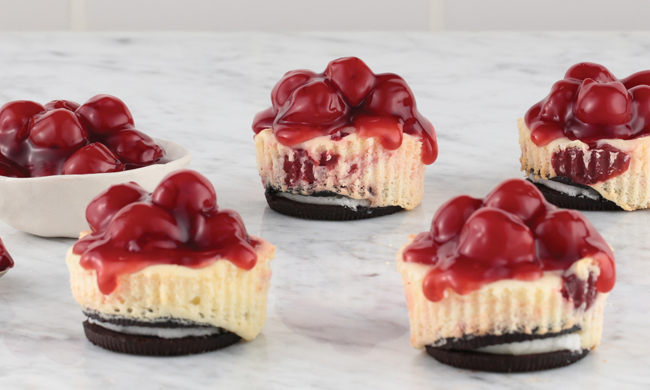 (Family Features) A holiday season filled with gatherings calls for simple recipes that make holiday baking for family and friends easy and enjoyable.
Traditions are often enjoyed more around the holidays and some classic flavors are must-haves for seasonal parties and dinners. Individually portioned desserts are ideal for entertaining, and these smooth, creamy cheesecakes with vivid holiday color are a perfect single serving that is sure to brighten any dessert table. Or put a festive twist on apple pie with a cinnamon roll-inspired crust.
Each of these desserts features quick and easy preparation, and the delicious flavors of Lucky Leaf Fruit Fillings, which use high-quality fruit and contain no high-fructose corn syrup, for great tasting desserts every time. An array of popular flavors like apple, blueberry, cherry and strawberry make it possible to prepare your favorite holiday desserts in minutes. If you're planning on going all out and baking a sweet treat for all of your family and friends this Christmas however, you might want to get yourself some Frozen Fruits to ensure you don't run out of ingredients. Frozen fruit is incredibly versatile and lasts forever, so having too much can't be a bad thing!
These popular holiday desserts can be enjoyed by all of your family and friends at the most magical time of year. You spend the whole year preparing for these baked goods, so you can provide your loved ones with flavors that are truly out of this world. To make sure that it's extra special, you may even decide to sign up for some baking classes in your area so you can learn a variety of different recipes that suit the whole family. Not only are baking classes fun, but they also teach you lots of new things and will help you to create and then try new foods. There will be lots of classes available, so take some time finding the best one for you. If you're in India, for example, these short term bakery courses in delhi are very highly rated.
At the end of the day, it's the holidays… you can't have enough desserts! So, go on, what are you waiting for?Find more inspiration for this season's holiday baking at luckyleaf.com.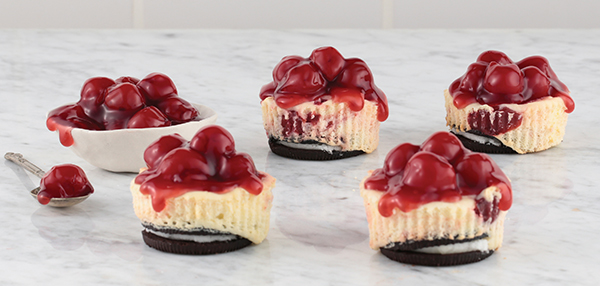 Holiday Baking: Mini Marbled Cherry Cheesecakes
18 chocolate cookies with white filling
2 packages (8 ounces each) cream cheese, softened
1/3 cup sugar
2 eggs
1 teaspoon vanilla
1 can (21 ounces) Lucky Leaf Premium Cherry Fruit Filling, divided
Heat oven to 350° F. Line muffin tins with 18 paper liners.
Place one chocolate cookie in bottom of each paper liner.
In mixing bowl, beat cream cheese, sugar, eggs and vanilla until light and fluffy. Fold in half of fruit filling. Fill each muffin liner about three-fourths full with mixture.
Bake 20-25 minutes, or until done. Cool. Top each cheesecake with spoonful of remaining fruit filling.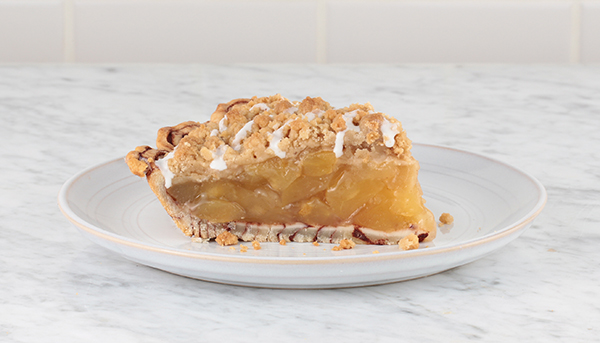 Holiday Baking: Try Cinnamon Apple Pie
1 refrigerated pie crust
1 tablespoon butter, melted
2 teaspoons ground cinnamon
2 cans (21 ounces each) Lucky Leaf Premium Apple Fruit Filling
1 stick (8 tablespoons) butter, softened
1 cup flour
1 cup light brown sugar
1/2 cup powdered sugar, plus additional (optional)
1/4 teaspoon vanilla
1/4 teaspoon cinnamon
2 teaspoons milk, plus additional (optional)
Heat oven to 400° F.
On lightly floured surface, unroll pie crust. Brush with melted butter and sprinkle evenly with cinnamon. Roll up tightly and slice into 1/2-inch rounds, like miniature cinnamon rolls.
Press miniature cinnamon rolls evenly into bottom and sides of 9-inch pie plate, making sure there are no spaces between rolls. Pour fruit filling on top of crust.
In large bowl, using pastry blender, combine stick of butter, flour and brown sugar, until crumbly. Sprinkle over apple filling.
Bake pie until top and crust are golden brown and filling is bubbling, about 40-45 minutes (cover top and crust with foil, if necessary, to prevent from getting too dark). Remove from oven and allow to cool.
In small bowl, whisk together powdered sugar, vanilla, cinnamon and milk to form icing. Add more sugar or milk, if necessary, to reach desired consistency. Drizzle icing over cooled pie.
SOURCE:
Lucky Leaf